A hilarious, mostly-rhyming picture book about a banana and narrator who can't quite agree on what their book is about. Perfect for fans of Mo Willems' We Are in a Book and Adam Rex's Nothing Rhymes With Orange!
When a narrator starts filling this story with fruit, Banana can't wait to step into the spotlight. The book is called Counting to Bananas, after all. But as more and more fruits (and non-fruits) are added to the story, Banana objects. When will it be time for bananas?!
With laugh-out loud text from debut author Carrie Tillotson and brought to life by illustrator Estrela Lourenço, this is the story of a banana and narrator who have very strong opinions about what should (and should not!) be in this book.
The perfect next read for fans of Jory John's The Bad Seed series!
Publisher: Flamingo Books, an imprint of Penguin Young Readers
Release Date: April 12, 2022
ISBN-10: 0593354869
ISBN-13: 9780593354865
"In the tradition of Mac Barnett's Count the Monkeys (2013), Tillotson's rib-tickling debut is not to be missed… Fruity fun for everyone." —
Kirkus Reviews
"Mo Willems fans will give this book one, two, three, four, five stars!" —Parents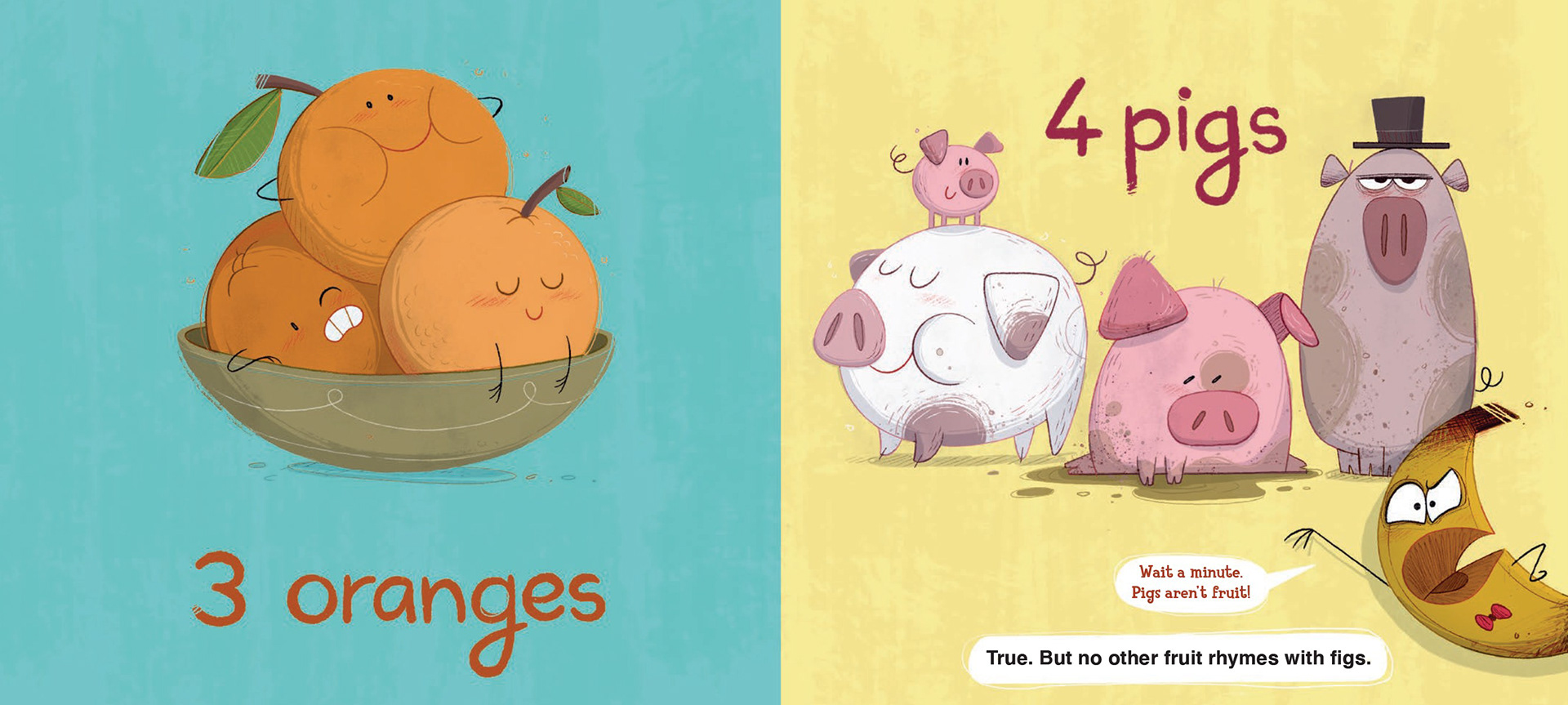 with writer Carrie Tillotson, editor Cheryl Eissing and Art Director Ellice Lee